Maintenance Service Agreement
A Maintenance Service Agreement is one of the most cost-effective ways to ensure a safer, healthier system with increased comfort, efficiency & reliability.
Precision Tune-Up & Safety Inspection
A tune-up, when done properly, can also help lengthen equipment life, provide greater comfort, and deliver cleaner, healthier air in your home.
Home Installation Services
FisherAir has the knowledge and equipment you need to spend your summers in comfort.
Indoor Air Quality
By looking more closely at your indoor air quality and HVAC systems, you can offer your family an improved and healthy environment
Commercial Services
A business depends on its heating, air conditioning, and ventilation systems to create a comfortable environment for both its customers and its employees.
Commercial Installation
If you are a business owner, whether renting or own your building – keeping your employees happy with proper air conditioning is a must.
Ductless Split System
Ductless split system technology drastically reduces the footprint required to distribute heated or cooled air into an interior environment.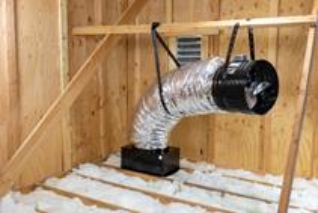 Whole House Fan
An excellent solution during the Spring and Fall to keep air flowing in your home is a Whole House Fan. Give us a call to find out how easy it is to have one installed today.
Carbon monoxide is produced by burning fuel. Therefore, any fuel-burning appliance in your home is a potential CO source. When cooking or heating appliances are kept in...
read more
You can't… The initial symptoms of CO poisoning are similar to the flu (but without the fever) They include: Headache Fatigue Shortness of Breath Nausea Dizziness If...
read more