You can't…
The initial symptoms of CO poisoning are similar to the flu (but without the fever) They include:
Headache
Fatigue
Shortness of Breath
Nausea
Dizziness
If you suspect that you are experiencing CO poisoning, get fresh air immediately. Leave the home and call for assistance from a neighbor's home. You could lose consciousness and die from CO poisoning if you stay in the home.
What should you do?
Proper installation, operation, and maintenance of fuel-burning appliances in the home is the most important factor in reducing the risk of CO poisoning. Have your heating system inspected and serviced annually by FisherAir.
Look for problems that could indicate improper appliance operations:
Decreased hot water supply
Furnace unable to heat house or runs continuously
Sooting, especially on appliances and vents
Unfamiliar, or burning odor
Increased moisture inside of windows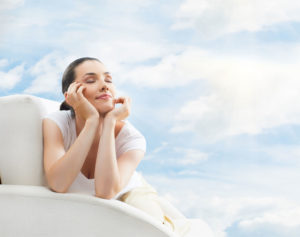 Operate portable generators outdoors and away from open doors, windows, and vents that could allow CO to come indoors.
In addition, install battery-operated CO alarms or plug-in CO alarms with battery back-up in your home. Every home should have a CO alarm in the hallway near the bedrooms in each separate sleeping area. The CO alarms should be certified to the requirements of the most recent UL, IAS, or CSA standard for CO alarms. Test your CO alarms frequently and replace dead batteries. A CO alarm can provide added protection, but is no substitute for proper installation, use and upkeep of appliances that are potential CO sources.