A Precision Tune-Up & Safety Inspection on Your HVAC system could save you Hundreds or Even Thousands of Dollars…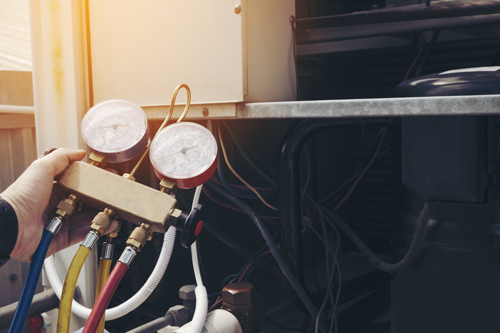 Is A Tune-Up Really Worth It?
Electric Utility companies, equipment manufacturers and industry experts recommend homeowners regularly have an annual tune-up on their air conditioning or furnace system.
Why Would They Say That?
To keep it running efficiently (or as we say,'e-fish-ently'), reduce electric bills and help to avoid unnecessary breakdowns. A tune-up, when done properly, can also help lengthen equipment life, provide greater comfort and deliver cleaner, healthier air in your home. 
This Service Can Pay for Itself!
Air conditioners can become less efficient as they age. Dirt and grime can accumulate on the internal components and coils. This hinders heat transfer, causing it to run longer and work harder to keep you cool and comfortable. A precision tune-up can get your system up and running almost like the day it came from the factory. By maximizing efficiency, minimizing potential breakdowns and increasing reliability, this service could pay for itself in just a few short months!
Service – It's All About Safety, Health, Comfort, Efficiency and Reliability
Everyone knows the benefits of regular car maintenance. The same is true with your heating and air conditioning system. We do not just "check the system." We perform actual maintenance tasks the manufacturers recommend regarding system safety, efficiency and warranty protection. We test the controls and other components for proper operations, inspect for potential problems that help avoid unnecessary service calls and keep your system reliable.


Two "NO RISK,"
Air Tight

Guarantees Make This A Great Offer

I am so confident you will experience "Peace of Mind" with the benefits of this service, we will make you two "No-Risk Air Tight Guarantees" that deliver "Total Satisfaction."
#1 Service Satisfaction Guarantee
Satisfaction Guaranteed or the service is FREE! It is as simple as that.
#2 System Reliability Guarantee
We guarantee your system will keep you comfortable, be reliable and will not break down this season! If your system should experience an unexpected failure, we will come to your home and diagnose the problem at no charge during normal business hours. No Questions Asked!
Call For An Appointment Today!
How To Cash-In On This Special Offer!
Call Traci or Samantha now and "reel in" (at a convenient time for you) this valued 60-90 minute Precision Tune-Up and Safety Inspection.
That's the Zero Risk Offer I am giving you. The only risk you can take is not acting now because when the winter cold hits, the phones start ringing off the "hook," and this tune-up special will be "the one that got away!"
P.S. Holy Mackerel, there's nothing fishy about us or scheduling online at
FisherAir.com

to save an additional $5. "You Just Can't Lose!"